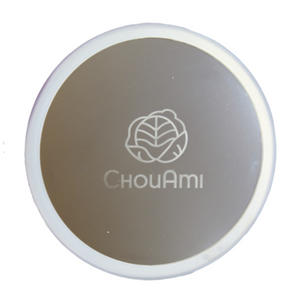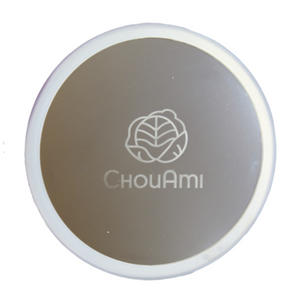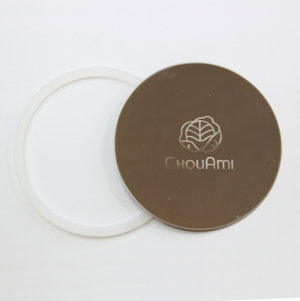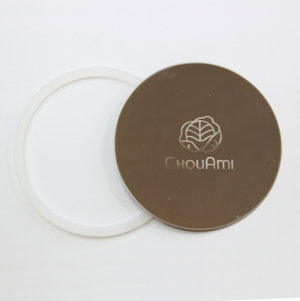 On Sale
ChouAmi Stainless Steel Flat Panel & Ring Set
Utilize this stainless steel set for storage of your ferments after they are ready to eat. The Flat Panel, when combined with the Ring, provides an airtight seal and is dishwasher safe for easy cleanup and sterilization. Using this set will free up your ChouAmi device top in order to start another batch of ferments right away! And you can even use the set to take a smaller jar on-the-go, to work or to a picnic without worry of leaking on the way. Infinitely reusable and fully recyclable, this stainless steel Flat Panel and Ring set contains no plastic.
The silicone gasket attached on the Flat Panel is USDA food-grade safe and is meant to separate the rim of the glass jar and stainless steel Ring.

Flat Panel dimensions: 4-inch (10 cm) diameter
You can also purchase the stainless steel Flat Panel and Ring separately on their own.
Gift message:
If you're ordering this item as a gift and would like to include a special message to the recipient, you can write it in the 'Special instructions for seller' box on your shopping cart page.
Super fermentation equipment
Really happy to buy now and then one of your super fermentation devices even though the shipping cost are very high as I am in Switzerland.
I am slowly building my collection.
perfect
I was wondering how to use the jars for every day storing. I initially was disappointed when I could not find a top. The one that came with the jar rusted easily . To the rescue. These tops are perfect. I know that many use them for canning but for those of us who do not. This is the answer .
Now I have to acquire a set for each of my jars. Yeah
We're glad to hear you're happy with your ferment storage solution Stanlee!
Nice and sustainable!
I recently started using Le Parfait glass jars, since mason jars are so hard to find. And I was presently surprised by how well-made and sturdy these French jars are, but the lids do rust over time, just like mason jar lids. Anyway, I'm very happy with these stainless steel options so they look great and are not rusting which means that I can use them over and over. Thanks ChouAmi !
We're glad to hear you also value the rust-free quality of our flat panel and ring. Enjoy your ferments!