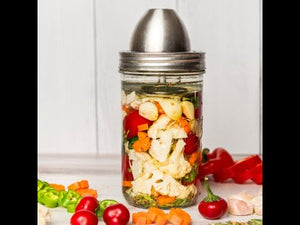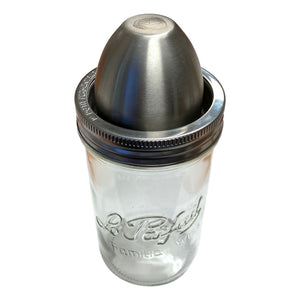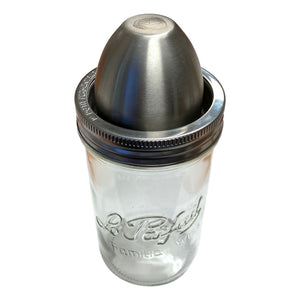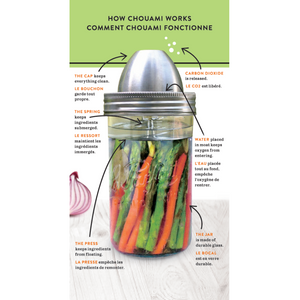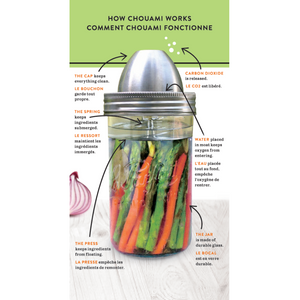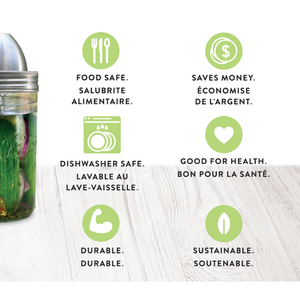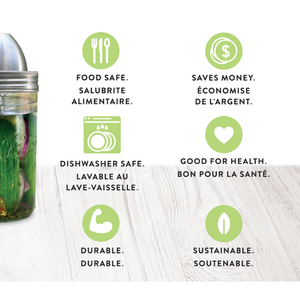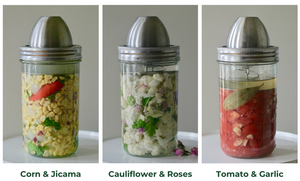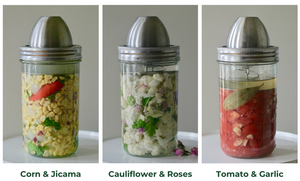 On Sale
ChouAmi Kit (Device with Jar)
ChouAmi™ is your trusted friend for making sauerkraut and other fermented foods in small batches with ease and style.
1-Liter (32 fl oz) Le Parfait Familia Wiss Glass Jar with 100mm opening is included with your ChouAmi. If you already have this Le Parfait jar and just want the fermenting device, you want the ChouAmi Solo (Device Only).
All ChouAmi parts are made of high-quality stainless steel which are dishwasher safe, non-reactive to salt or acid, and built-to-last. Learn more about ChouAmi here.

Watch the short video on the left on how to assemble ChouAmi.
Gift message:
If you're ordering this item as a gift and would like to include a special message to the recipient, you can write it in the 'Special instructions for seller' box on your shopping cart page.
Fermenting
Very good glass ware with bo shoulder,
Worked like a charm and so easy to use
Came quickly with very easy to understand instructions and great recipe ideas. Wonderful for first time fermenters or people who have a lot of fermentation projects going at once
Made My First Batch of Sauerkraut
I made my first batch of sauerkraut. It was so simple with the ChouAmi Kit; had everything I needed in the kit, although I did purchase the kraut pounder separately and the Celtic Sea Salt; which I would recommend. This was all I needed to make my first batch and the taste was so much more fresh that what I have bought in the store. I can't wait to ferment other vegetables with my ChouAmi.
Thank you and good luck with your future ferments Kathy!
We found a new addiction…fermentation
We have tried other fermentation sets, and none work as well as ChouAmi.
Enjoy your 'addiction' KB!
Makes fermenting easier
I loved the little fermenter, I prepared sauerkraut in minutes. This fermenter really makes it so much easier than using weights. I was surprised.